Partner Manufacturers - Product Information
Sunbird Products
Trade Distributor for Sunbird

Want to learn more about Sunbird Software? Click here | Or for Live Demonstrations, Contact us / REQUEST QUOTE
Sunbird DCIM
Mediatron Ltd are officially UK Authorised suppliers of Sunbird products. Sunbird products are for sale and use in the UK, warranties fully supported by Sunbird UK. International supply or use has to be checked with Sunbird inc for supply authorisation.
To book DEMO's, Check and Sales Assistance - Contact us now
What can the Sunbird DCIM Solution cover for you: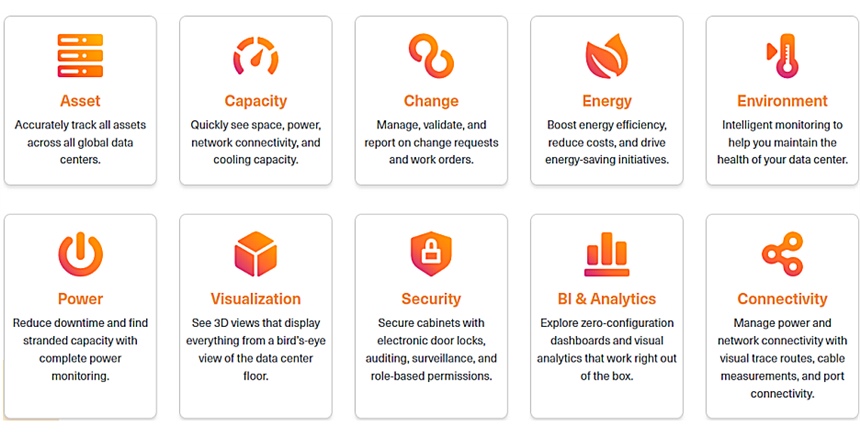 Power and Environmental Management Solutions Arrange Quote
Sunbird DCIM Solutions incorporating dcTrack & Power IQ Software
dcTrack with Power

- Infrastructure Management Tool Software

- Supporting services

Power & Environmental Software and User Device Licence. Sunbird's DCIM Monitoring Software, Power IQ® enables data center and facility managers to closely monitor and efficiently utilize their existing data center.

Add extra licence capacity by extra device licence. Order License Expansion Packages to add license capacity to Base Models. The initial purchase of software maintenance establishes the system's software maintenance anniversary date.

- SB-L-dcTrack-X plans

A more robust management centralisation, opposed to Virtual (VM Ware)

Spec Sheet

POA CALL FOR DETIALS

Why not Sub-Contract our IT Services Team to design configure and install the ideal solution for your clients.

Maintanence of Hardware appliances or replacement build.

CONTACT FOR DETAILS

Sunbird DCIM SWS.
' Sunbird DCIM: dcTrack - Full DCIM Demo - Call us for a DEMO '
Call us for Assistance and for your Product Requirement: 0345 899 8998